With 150 years of experience, UBS serves private, corporate, institutional and retail banking clients in Switzerland. The bank combines investment banking, wealth and asset management activities with Swiss retail banking to provide high-quality financial solutions. Head office and main offices are located in Zurich.

PwC Switzerland, Switzerland's leading audit and advisory firm, specialises in three areas: Assurance, Tax & Legal Services and Advisory. Clients' objectives are the guiding principle of their work. Every single PwC employee is prepared to apply his or her knowledge and experience to meet clients' objectives.

The EY organization is experienced in many field and is the leader in Assurance, Tax, Transaction and Advisory Services. Trust and confidence is built on experience, knowledge and services. Our employees are well trained and will provide you the skills you'll need for your career. Our mission is to drive progress and build a better working world for our people, clients and communities.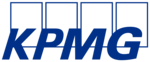 KPMG is one of the leading audit and advisory firms in Switzerland and around the world. We are well established in all market areas. Through its strong regional presence in Switzerland and Liechtenstein, KPMG is close to its clients at all times, including both locally focused SMEs and global companies from all major sectors.

Since 1995, Westminster Business Consultants has been providing business consultancy services in domestic and foreign markets to a diversified clientele of emerging start-ups, SMEs, and large corporations, allowing us to gain extensive knowledge and experience in various industries. Our devoted team and unique position in the market allow us to offer high quality, flexible and cost-effective services.

Depuis plus de 20 ans, la Junior Entreprise LSM Conseil vous aide à vous développer sur votre marché. Munie de ses quatre domaines de compétences, qui sont la Stratégie, le Marketing, l'Ingénierie et l'Informatique, elle vous fournit des conseils adaptés à votre demande et s'engage à satisfaire au mieux vos besoins.

Das Company Consulting Team e. V. ist Berlins studentische Unternehmensberatung. Es wurde 1993 gegründet und zählt damit zu den Pionieren der studentischen Beratungen in Deutschland. Derzeit besteht das CCT aus über 70 engagierten Studenten verschiedener Fachrichtungen und Universitäten. Getrieben vom Streben nach fachlicher und persönlicher Weiterentwicklung, schlagen wir mit jedem Projekt aufs Neue die Brücke zwischen Theorie und Praxis. Mit unserer innovativen und unbefangenen Herangehensweise konnten wir bereits über 500 Projekte erfolgreich abwickeln.